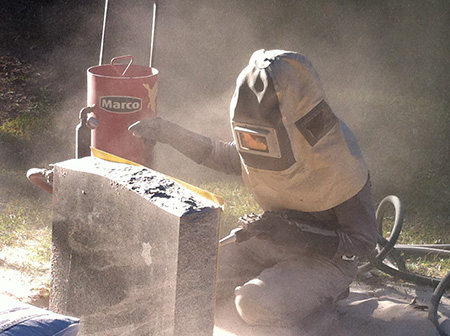 Grave markers and civic memorials are an important way to honor the dead and the histories that came before us. When it comes to these monuments, they deserve to be crafted with care and maintained diligently.
At Fletcher Monuments, we dedicate ourselves to monuments, memorials and headstones in West Columbia, Lexington County, and Cayce, SC, in every capacity they demand.
We work with both granite and marble gravestones, creating and maintaining testaments of love and remembrance of all types. Some of the most common products we work with include:
Monuments
Memorials
Headstones/gravestones
Signage
Columbariums
When it comes to monument repairs and related services, we're the only company you'll ever need to call. Whether you're creating a truly unique headstone or need maintenance or repairs for an aged one, we're honored to lend a hand.
Design

We offer multiple fonts and granite choices to help you customize your monument in the exact style you envision. We take the time to make sure we're designing a monument that stands in memorial as a truly unique remembrance.

Install

Leave the installation to us. We carefully and neatly install tombstones in West Columbia, SC, as well as all other monuments we design. We'll make sure it looks perfect and is installed firmly to prevent premature shifting or movement.

Repair

Damaged monuments need a professional touch to restore their appearance and integrity. Our monument repairs breathe new life into gravestones that have succumbed to weathering or accidents.
Maintenance

Monuments need love and attention over time to stave off weathering and damages. Let us make sure your monument gets maintenance as needed, such as base adjustments, retouching and more.

Cleaning

We carefully clean monuments using National Park approved cleaner, stripping away dirt and organic growth to bring the beauty of the material back to the surface. Our team takes special pride in erasing the age of a monument to reveal its true appearance and message.