Tombstones in West Columbia, SC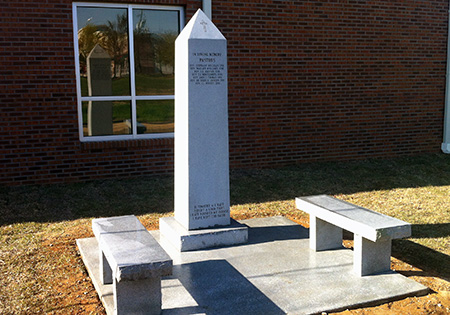 Fletcher Monuments is your all-in-one provider of monument services, from custom design and creation, to installation and engraving, to repairs, cleaning and more.
We make sure your headstone, grave marker, civic memorial or granite signage always looks its best, so it can continue to serve as a clear commemoration.
Monument Creation, Maintenance and Repairs
Monuments in West Columbia, SC are powerful testaments to a person's legacy. They tell us more than just when they lived and died, but also who they were and what was important to them. And, when a monument is all that's left to remember them by, it's important to make sure their grave marker is getting the attention it needs to look beautiful—even against weathering and time. Fletcher Monuments is here to provide complete monument services, including repairs, maintenance and cleaning. In addition, we also design and create new monuments, bringing unique ideas to life in the perfect way to immortalize someone you care deeply about.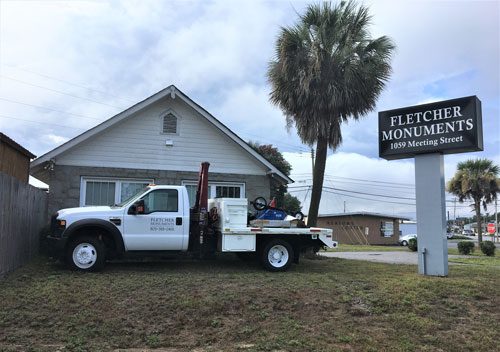 Our abilities aren't limited to gravestone cleaning and monument repairs in West Columbia, SC, either! We also offer a rich scope of etching and engraving services. Whether we're bringing a photorealistic portrait to life on the face of a gravestone or simply restoring the lettering on an aged memorial, our team engraves with precision and care. This service is available at our shop or on-site—wherever it's required. It's not just restricted to headstones and memorials, either! We can custom engrave just about anything that holds value for you, including urns (we also offer columbariums, as well). If the time has come for you to immortalize a loved one's memory or breathe new life into an old monument, we're the ones to call.
We're your all-inclusive monument services provider, including creation, installation, repairs, cleaning and more.
Our business is locally-owned and -operated, proudly serving customers throughout West Columbia and all of South Carolina.
In addition to tombstones and headstones, we also provide services for granite signage and civic memorials.
For laser etching, all work is done on-site. We have the power to inscribe any tombstone, headstone or other monument.
We're members of the Elberta Granite Association (EGA) and an Authorized JAHN Installer.
Complete Monument Care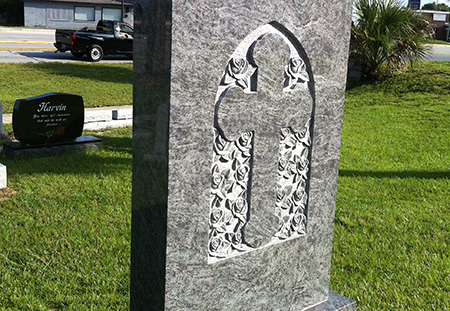 Ensure your tribute is beautifully crafted, neatly inscribed and well-maintained with the help of Fletcher Monuments.
Contact us today for more information or for pricing and estimates.
Along with offering monument sales and maintenance to the following areas, we are happy to travel to jobs outside of our normal service area as well.
Columbia, SC
Lexington, SC
Camden, SC
Sumter, SC
Newberry, SC
Orangeburg, SC
& surrounding areas!
Cayce, SC
State Park, SC
Gaston, SC
Balentine, SC
Irmo, SC
White Rock, SC
Blythewood, SC
Gilbert, SC
Hopkins, SC
Chapin, SC
Pelion, SC
Swansea, SC
Lexington County, SC
Richland County, SC